Are You Tired of Fitness "Boot Camps" That Promise Results… But Never Deliver?
[youtube]http://youtu.be/g0pXa63ZmcI[/youtube]
With "Better than Boot Camp,"
Bronx, NY Residents Just Like You Are Experiencing Weight Loss, Increased Energy, and Improved Health…
and So Can YOU!
With This "Total Body" Approach YOU Can FINALLY Enjoy Vibrant Health
and the Body You've Always Dreamed Of!
Dear Friend,
If you're like many people, you've struggled most of your life to achieve the kind of health that will let you fully enjoy each and every day. Maybe you've struggled with extra weight for years or even decades. Perhaps you wish you had more energy so you could keep up with your kids or grandkids. Maybe you wish you could simply tone up and build muscle so that you could feel better about your body.
Sticking to a workout routine, though, can be frustrating! Continuing a fitness plan long enough to see serious results requires incredible motivation… and although many gyms offer "boot camps" with promises of getting you to your goals, they often don't live up to their promises or keep you excited once they get you in the door!
Even worse, most gyms (and even most personal trainers) don't take a "total body" approach to fitness – they focus on working you to exhaustion, but don't provide the nutrition and lifestyle support you need to lose weight, experience increased energy, or achieve optimal health!
Have you ever:
Given up on a workout plan after a few weeks or months because you weren't seeing any results?
Paid ridiculous fees for a "boot camp" fitness program, just for the privilege of having a trainer stand over you while you exercise?
Started skipping workouts because you couldn't sustain the motivation to keep working toward your goals?
Felt "lost" in the gym… and didn't have anyone to help you?
Wished there was a fitness program that was convenient and gave you the enthusiasm and tools you need to succeed?
You're not alone! Millions of people give up on their fitness and weight loss goals every year. The big gyms count on this… they know that you'll drop out with the intention of getting back to the gym "someday"… so you'll keep paying the monthly fees even though your gym bag is collecting dust in the corner!
You Need a Personal Trainer Who is Committed to YOUR Success!
What if you could work with a team of experts who understood how challenging a fitness plan could be? What if they took a "total body" approach – working with you to improve your nutrition, strength, endurance, and "mental game" – to help you achieve your weight loss and fitness goals?
You'd feel confident, knowing that you are steadily moving toward vibrant health and a toned, attractive body!
You'd feel relaxed, knowing that you have trained experts on your side to help you every step of the way!
You'd feel optimistic, knowing that you could feel and look better than you did in your teens or 20s!
If You Want to FINALLY Enjoy Dramatic, Lasting Fitness Results… and Feel Better than You've Felt in YEARS… You Need High Definition Training's "Better than Bootcamp!"
My name is Angel Perez, and I'm the owner of High Definition Training in the Bronx. I've coached everyone from celebrities to stay-at-home moms, and I've helped them all achieve their fitness goals.
I know that fitness isn't just about working out until you drop. That's why I've developed your group training to be more personal and rewarding than any fitness class you've seen!
When you take advantage of the special offer I'll tell you about shortly, you'll get:
Personalized group training, so that you get individual attention while tapping into the enthusiasm of a workout group!
Expert nutrition coaching to help you make the right choices for your body type and fitness goals!
Form, posture, and technique training to help you avoid injuries and get the most out of your training!
Comprehensive body and movement screenings to identify the sources of chronic pain and the culprits behind poor fitness results in the past!
And much, MUCH more!
I am willing to put the time and energy into helping you see fitness and body results that you only dreamed were possible. But I do ask that you make the decision, once and for all, to commit to your goals. This isn't for tire-kickers… this is a serious, "total body" plan that can completely transform your life, no matter how many times you've failed before!
Don't Just Enroll in a Fitness Boot Camp! If You Want REAL Results Then Trust High Definition Training's "Better than Bootcamp!"
Just check out what these clients have said about our training programs:
Don't Wait Another Day to Start Your Journey to Vibrant Health – Enroll Today!
For a limited time, I'm offering you "no excuses" pricing – you get 21 full days of training for just $49.99! But this offer won't last long, so you need to get in today!
Call Now : 917-432-9418
To Your Health,
Angel Perez
P.S.: For about the price of a tank of gas, you're getting three weeks of intensive training and support so that you can finally lose weight… increase your energy… feel younger and more alive… and even overcome chronic pain you've suffered from for years! Isn't it worth the small investment to finally live your life to the fullest?
P.P.S.: Once my "no excuses" offer is gone… it's gone. So don't wait to start enjoying the health and the attractive body you deserve! Click the button below now!
Still here? Pick up the phone and call now! Listen, If you're like most people, you've put on a few pounds over the winter and they stayed for the rest of the year, bringing more weight each season. The winters are harsh and it's easy to put on a few pounds but not nearly as easy to make them disappear. A boot camp in Bronx, NY can help you say good-bye to years of extra pounds and get you back to the fit person you know you can be.
You'll get the services of a personal trainer at a boot camp.
Personal trainers create individual workouts for every member of the boot camp, show the individuals how to do each exercise and watch to insure they do them properly. It doesn't matter what your level of fitness is, the trainer adjusts your program to match it. While everyone might be doing a push up, some will do modified push ups on bended knees, while others in excellent shape may be doing a triple clap push up. Each program challenges the individual but is still within their reach.
Boot camps use very little if any equipment.
Most of the exercises at a boot camp are body weight exercises or calisthenics. They don't require equipment. You may have the boot camp outdoors using one of the parks or the adult playground, where you can continue the routines you've learned even after the boot camp ends. You'll learn the correct way to do exercise routine for maximum benefit and use the exercises the rest of your life, making it a huge bargain.
You'll make new friends, since there's a lot of comradery at a boot camp.
No matter what level of fitness you're at, you're working at your maximum at a boot camp. The fittest person in the class will struggle just as much as the beginner does. That helps everyone to understand just how much of an accomplishment it is to achieve a goal, no matter how simple it may seem. You'll often hear people cheering others on to success and applauding when someone accomplishes a goal they've struggled to do. Many participants remain friends even after the classes end.
You'll have all the benefits you'd receive from individual sessions with a personal trainer, but at a fraction of the price. The group shares the expense of the trainer's time.
Some personal trainers also provide nutritional information and can help you make changes to your eating habits that will keep you healthy and help you lose weight.
You'll see results sooner at a boot camp. Since you work harder than you probably would on your own, you'll watch pounds drop off faster and flabby turn to fabulous quicker too.
You'll reap all the health benefits of exercise at a boot camp. Exercise not only improves your body's appearance, it can help prevent serious conditions such as high blood pressure, diabetes and even osteoporosis. It also lifts your spirits and gives you confidence.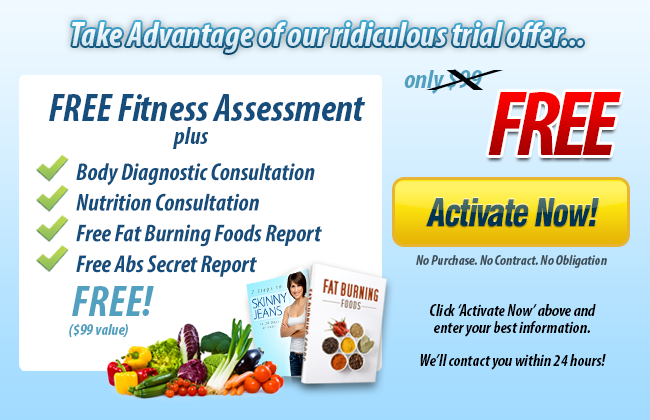 Or visit this link:
Boot Camp In Bronx, NY